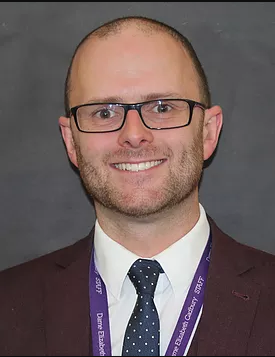 Welcome to Dame Elizabeth Cadbury School
Mr M.Dunn | Headteacher
I feel extremely privileged to be the Head Teacher at Dame Elizabeth Cadbury School and to work with such supportive governors, talented and committed staff and delightful young people. We are a small school with a distinct family feel. We are a community where we all work together and where all pupils are challenged to make excellent progress.
Our school is a good school where traditional values are important: discipline, uniform, courtesy, good manners and mutual respect underpin day to day life for pupils, parents and staff. We expect a lot of everyone, from governors through to year 7 pupils and we make no apology for our high expectations.
We aim to achieve the very best results from every single pupil to allow them to proceed into adulthood as confident, well-qualified young people, with a strong sense of self-discipline, and able to establish and maintain positive relationships with others from all walks of life.
At Dame Elizabeth Cadbury we respect, aspire, believe and commit; these are our values, these are our behaviours.
Qualifications Every Year
Dame Elizabeth Cadbury School converted to academy status in October 2016 and joined the Matrix Academy Trust. The Trust was selected after a consultation process with all stakeholders as Matrix Academy Trust share our values and vision.
We have:
A shared belief that no child should fail.
A commitment to improving life chances of all pupils through outstanding teaching.
A belief that deprivation is not an excuse for underachievement.
The belief that the sharing of ideas will result in improved pupil achievement.
Opportunities for staff to coach and support each other through enhanced CPD.
Financial benefits with increased economies of scale.
New technologies used to develop innovative learning techniques to raise pupil achievement.
The ability to create leaders of the future, in staff and pupils.
For further information on the Trust can be found on their website www.matrixacademytrust.co.uk.